Oh Hey World enables you to share your arrival in a new city with those who care — via text, email, Facebook, Twitter, and even to a WordPress.org blog — with one simple click. Some travelers are very comfortable broadcasting their travels publicly, but others only want to notify a few people when they arrive in a new destination. We facilitate both public and private check-ins that accommodate all travelers to ensure the people who need to know, know — and those who don't, well, don't. That single click logs your travels throughout the globe so you and future generations have insight into your life's travel history. We focus on creating the most amazing experience possible from the moment the wheels hit the ground or your train arrives at the station. Our current product is just the first step in realizing that vision.
It really shouldn't be as hard as it is to keep everyone up to date with your current location…shouldn't it just require ONE CLICK?
We think so.
Our grand vision is to break down all barriers to travel and get more people traveling. Despite the enormous sums of money that have been thrown at the travel vertical, the online travel experience has remained stagnant for over a decade. We're going to change that, starting by simplifying the process of sharing where you are with those who care.
Travel Beliefs
The best travel experience are a result of the people you are traveling with and those random travelers you happen across on the course of your journey.
Local knowledge leads to a better travel experience.
Anything is possible. You can do anything, anywhere, with anyone – you just have to set your mind to it.
Values
We LOVE to travel. Pretty simple.
Doers and A Players, No B or C players.
People and experiences lead to happy lives. There's more to life than making money.
Balanced lives and vacation are critical to performing at a high level in the workplace.
The Travel Blog
Oh Hey World was originally founded as a travel blog by Andrew Mattie and Drew Meyers in June 2010 with the goal of connecting those from Generation X & Y who share a passion for traveling the globe and interacting with different cultures. Topics discussed range from a review of a really awesome hostel in Rome to tips to traveling on the cheap through Central America to a guide to backpacking Santorini.
The opinions expressed on this blog are posted by its authors and don't necessarily reflect the views of Oh Hey World. Contributors are not employed or paid by Oh Hey World (unless otherwise stated). If you'd like to become a contributor to the blog, please contact us!
The Team
Drew Meyers – Co-Founder
Prior to co-founding Oh Hey World, Drew embarked on a series of backpacking trips over the course of his 4 and a half years working at Zillow.com. Since his departure in 2010, he's been traveling the globe making money as a digital nomad. He was on the marketing team at Zillow focused on online marketing, SEO, community building, and business development. He managed the Zillow API program from 2007 to 2010 and grew the partner network to over 3,000. Additionally, he founded and still serves as Editor of Geek Estate Blog.
In his free time, Drew enjoys reading and is extremely passionate about giving back to others. His focus in the philanthropic space is microfinance through his involvement in myKRO.org, a multi- author blog devoted to exploring the world of microfinance he co-founded in 2008. He actively maintains a personal blog where he writes about whatever is currently top of mind. More of his story can be found on his about page.
Drew holds a Bachelor of Arts degree in Business Administration from the University of Washington.
Travel Motto: Work hard, play hard.
Cause of Choice: Zidisha Microfinance
Eric Roland – Co-Founder
A solutions architect with over 17 years of experience building software solutions to meet all levels of business needs from 2 of the top 10 Fortune 500 companies to bootstraping startups. Eric has been engaged in either co-founding, participating or consulting for startups for over 8 years. Web development since 1995, including employment with Mitsui and consulting for Bank of America, and has utilized an array of different technologies, and mobile iOS development since 2009. Worked directly with Microsoft as the first person to integrate Microsoft's Great Plains .NET API with an e-catalog at Ecomlogistics. Chief architect of MainRhode Real Estate Search Technologies, where he re-wrote the entire platform on Ruby on Rails, thereby reducing monthly hosting/software costs by 90%. Mobile projects include Your Mapper, Animooh, and an iOS app for Joey Kramer (Aerosmith drummer) released in conjunction with his book Hit Hard.
Eric has degrees from University of Louisville (BS,Marketing and International Business 1989-1994) and University of Kentucky (MBA, Emphasis MIS 1996-1998).
He resides with his wife in Louisville, Kentucky.
Cause of Choice: Kentucky Humane Society
Will Moyer – Lead Designer
From a small town in northern Pennsylvania, Will grew up as a natural problem solver and loved computers the minute he got his hands on them.
In 2003, he started a computer repair business for  which he won an entrepreneurial scholarship from the McKelvey Foundation. He attended Bucknell University from 2004 – 2008 where he studied Physics, Political Science, and History.
He's spent the last three years living in Beijing, China, and has been freelancing for startups and non-profits since 2010.
Will has been doing design work for over a decade. Whether it's layout and typography or HTML and  CSS, he is passionate about simple and elegant solutions.
Cause of Choice: Mae Tao Clinic
Jessica Na – Designer
Jessica grew up in Indonesia and has an uncanny knack for turning boring wireframes into gorgeous web pages. She received a Bachelor of Fine Arts from The Art Institute of Seattle. Prior to returning home Jessica worked as a Visual and User Experience Designer at Zillow. Educated and experienced working with identity, print, and web design, she loves working on visual communication needs.
Cause of Choice: Cerdas Foundation
Chip Dong Lim – Design and UX Intern
Chip is a Design sophomore at University of Washington, Seattle. He loves to create applications that bring happiness to people. He is interested in computer programming, user interface design and entrepreneurship. Bicycle aficionado and Linux hobbyist.
Advisors
Seann Birkelund
Early stage venture investor, advisor, and entrepreneur. Co-founder at Education.com, led business development and corporate finance. Tech investor at Azure Capital.
Spencer Rascoff
Co-Founder at HotWire and current CEO of Zillow.
Andrew Mattie
Andrew works at Diverse Solutions (owned by Zillow) by day and is a pirate by night. He's passionate about Jesus Christ, his wife and family, and building deliciously usable web applications.
Cause of Choice: One Child Matters
Ian Ord
Having worked in the IT sector of the travel industry for the better half of a decade with Gap Adventures, and with over 15 years international travel experience, taking the next step to live and work abroad was a simple decision.
Having been born and raised in Canada, being exposed to multiculturalism was inherent in his upbringing. Bangkok, the hub of South East Asia, and one of the most culturally diverse parts of the world in a concentrated area, seemed like a natural fit.
An explorer since birth, Ian has now spent the better half of his life travelling. Spanning all 7 continents, and leaving no stone unturned, he continues to pursue discover new cultures, festivals, foods and all the other riches the world has to offer.
Cause of Choice: Pennies for Papa Foundation
Shannon O'Donnell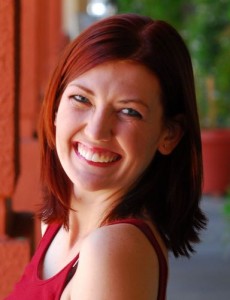 Shannon, a storyteller and knowledge-seeker captivated by the world. Formally an actress and web-nerd, she left in 2008 to travel solo, volunteer, and hunt down delicious vegetarian eats all over the world. Then in 2011, returned home, picked up her 11-year-old niece and spent 7 months exploring Asia and homeschooling from the road. She geeks-out on learning new facts and sharing with others the intriguing tidbits and travel stories gleaned from life on the road. Published author of the Volunteer Traveler's Handbook.
Cause of Choice:
Jerry Ostradicky
Jerry is the Manager of Advertising Operations for Zillow.com and co-Founder of myKRO.org.
Cause of Choice: Kiva
Travel Motto: Go Big or Go Home.
Want to join the team? If you have been a top performer at all your past jobs, we want to speak with you. Check out our jobs!