Today we're speaking with Frederic Simons, founder of WorldCraze. A little bit more about him and his startup from his own mouth…
1) What do you do?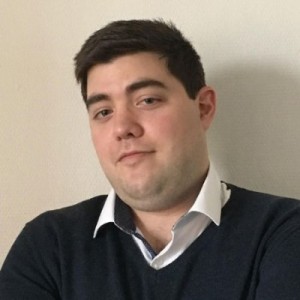 I am Frederic, and I created WorldCraze with my co-founder Guillaume in December of 2012. WorldCraze is a french start-up that connects travelers and consumer worldwide! We believe in the fact that WorldCraze can change the world consumption to make it more accessible and collaborative. I worked hard and today we are a team of 6 people, working on our concept, on our app, and on our website to make it better everyday for our users.
The concept of WorldCraze is simple and useful. It allows everyone to buy products that only exist in another country or is cheaper there, thanks to the help of travelers, that can bring it back to earn a bonus. For exemple, a brazilian can ask to a traveler coming back from USA to bring him back a new iPhone for cheaper, and the traveler will earn a bonus for this service.
2) Why do you do what you do?
Coming back from holidays in USA, I noticed a huge difference of price in many products, such as a pair of jeans Levi's. I was sure there were something to do about it, because this is an unfair difference that is not justified for a same product. Besides, I also found out that many products existed only in other countries and that it was very complicated for people to offer some in another country without huge shipping costs. Also, thousands and thousands of travelers are traveling worldwide everyday in all destinations.
I had the idea to connect those travelers with consumers, through a secure and safe website. I talked about it to my partner and we launched this concept in December 2012. We already had experience in start-up that helped very much to build WorldCraze. So we began the adventure with Guillaume and we are now growing up worldwide!
The concept appealed many people that are now using it, and thanks to the low competition in this domain we can lead the european market, and are now hoping to go further.
3) What are you most excited about right now?
We saw that our concept interested many people in France and Europe, so we are now opening worldwide. We are opening in the USA and in Brazil. One member of our team is currently in Brazil because this country represents a huge opportunity since all imported products are expensive there and because they are more than 200 millions. I am very excited to expend this concept worldwide and to get many new crazers to increase our community. It is exciting to see each day new travelers with new destinations and a demand of product from all over the world increasing. It is also exciting to see that people are very satisfied with WorldCraze and to communicate with them truly, considering their advice and comments. We want to create a real connection with them, to guide them as well as they can guide us to better suit their needs.
4) What's next for you?
I find my inspiration in successful start-up such as AirBnB or Blablacar, that had a great success worldwide and transformed the economy for a more collaborative one. I believe that WorldCraze has the possibility to transform the e-shooping into crowdshopping and to create a huge community that will help consumers, but also travelers that can earn money by bringing back products. This is a win-win concept that solves a problem many people are facing. It can change habits of consumption and help travelers as well to earn money using their empty suitcases. We have big ambition for WorldCraze so we are now working hard on it to improve it and communicate about it worldwide.
5) What cause you're passionate about and why?
I want to make our world more fair and products more accessible to each individual in the world. With more and more travelers that have very diverse destinations, products from everywhere can reach any destination at the better price, which represents a real transformation for the world.
I am also passionate about traveling, and that is why helping travelers to earn money and to meet people thanks to WorldCraze is really important for me. WorldCraze represents an opportunity for travelers and I am working with the team now to build a blog with many destination and tips for them in different countries, to encourage them to travel more and to discover the world.