Over the course of 5 years working with the amazing team at Zillow, it's no surprise I learned a thing or two about building companies. My most important realization was that people are ultimately what build successful businesses. Particularly as a first time founder, one thing is certain — a great group of trusted advisors and mentors to tap into for guidance and serve as a sounding board increases the chance of success exponentially. I've been fortunate enough to have an incredibly talented support network to tap into over the past year as I built Oh Hey World, discussions I have each and every day remind me of that. Although I've gotten tons of advice from a huge range of people, I wanted to take this opportunity to highlight our official advisors, who have a wealth of experience in a broad range of industries and have helped tremendously get us to where Oh Hey World is today.
Spencer Rascoff

Co-founder of HotWire and CEO of Zillow.
Connection: Three of the four and a half years I worked at Zillow (2007 until my departure in 2010) were spent in the marketing department, which was run by Spencer at the time. When I think about successful executives I've interacted with, there is no one better. He works harder than anyone I know and is as good with strategy as anyone I know – which are both big factors in his success as a co-founder of HotWire and an early executive with a now-billion dollar company.
Seann Birkelund
Early stage venture investor, advisor, and entrepreneur. Co-founder at Education.com, led business development and corporate finance. Tech investor at Azure Capital.
Connection: Seann and I struck the initial Education.com-Zillow partnership in 2008 and have remained close ever since. Seann brings a wealth of experience to the table, particularly in the finance and operations side of things, that includes a venture capital background with Azure Capital. Seann has given me a wealth of invaluable feedback over the past several months.
Andrew Mattie
Andrew is a senior software engineer at Diverse Solutions (owned by Zillow) by day and is a pirate by night. He's passionate about Jesus Christ, his wife and family, and building deliciously usable web applications.
Connection: Andrew was the first developer to integrate the Zillow API into an IDX product and went on to build the Local Market Explorer WordPress plugin, a project I managed. His company, Diverse Solutions, went on to get acquired by Zillow a couple years after I left. We've remained extremely close friends ever since, spent a lot of time together in Southern California while I worked at Virtual Results, and share a common desire for building fantastic applications that solve real large problems. Whenever I get in a pinch technically, Andrew is the first person I turn to.
Ian Ord
Having worked in the IT sector of the travel industry for the better half of a decade with Gap Adventures, and with over 15 years international travel experience, taking the next step to live and work abroad was a simple decision for Ian.
Having been born and raised in Canada, being exposed to multiculturalism was inherent in his upbringing. Bangkok, the hub of South East Asia, and one of the most culturally diverse parts of the world in a concentrated area, seemed like a natural fit.
An explorer since birth, Ian has now spent the better half of his life travelling. Spanning all 7 continents, and leaving no stone unturned, he continues to pursue discover new cultures, festivals, foods and all the other riches the world has to offer.
Connection: Ian and I met while we were both living in Chiang Mai in early 2012. As I began getting to know him, there was virtually not a single place in the world he hadn't visited. A chunk of that experience was his time with G Adventures, but with 16 years under his belt, he's clearly obsessed with travel and understands the pain points of life on the road. He blogs at Where Sidewalks End.
Shannon O'Donnell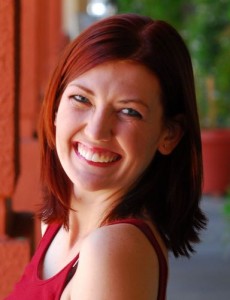 Shannon, a storyteller and knowledge-seeker captivated by the world. Formally an actress and web-nerd, she left in 2008 to travel solo, volunteer, and hunt down delicious vegetarian eats all over the world. Then in 2011, returned home, picked up her 11-year-old niece and spent 7 months exploring Asia and homeschooling from the road. She geeks-out on learning new facts and sharing with others the intriguing tidbits and travel stories gleaned from life on the road. She blogs at A Little Adift and is a published author of the Volunteer Traveler's Handbook.
Connection: Like Ian, Shannon and I also met in Chiang Mai early in 2012 while we were both living there. Her passion for giving back to others was obvious from the first moment I met her, and we're beyond excited to have her travel experience to tap into. Shannon started as an advisor, but she'll be joining the team in a near full time capacity soon.
Jerry Ostradicky
Jerry is the Manager of Advertising Operations for Zillow.com and Co-Founder of myKRO.org.
Connection: Jerry and I have been best friends since 2005 when we lived on the same floor at University of Washington. We both share a passion for microfinance and co-founded myKRO.org together five years ago. Like me, he's hooked on travel. He's one of the people I can tell anything in the world too — and know he'll give me his honest opinions even if it's not what I want to hear.
They are all listed on our About page.