Austin has proved over the years that it's much more than the state capitol of Texas. Live music plays every day of the week here, so there's no shortage of opportunities to see your favorite genre of music. There's plenty to do outdoors, from swimming in a pool made from natural springs to biking around all the trails and parks.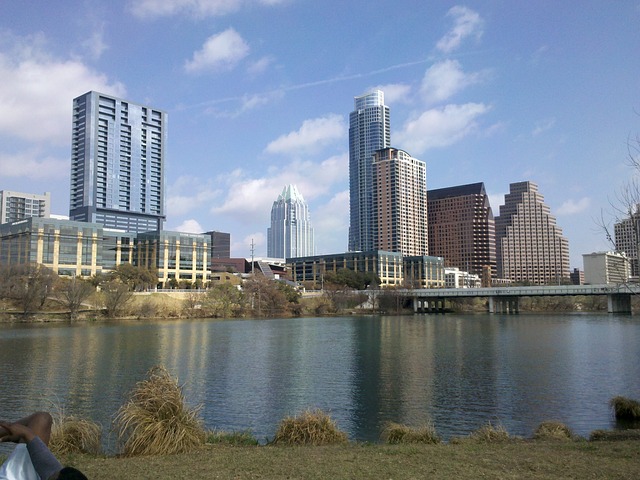 Image via Flickr
Go Swimming
When the temperature's hot, the place to be is Barton Springs Pool. The pool is over 3 acres and is filled completely from natural springs close by. With a year round average temperature of 68 degrees F, any day of the year is perfect for taking a dip. The depth ranges from very shallow to 18 feet, so it's a great place for kids learning to swim for the first time or more advanced swimmers wanting to practice their skills.
Check Out the Bats
A unique and little known fact about Austin is it's home to the world's largest urban bat colony. Head to Congress Avenue Bridge to check them out if you're not spooked easily. If you're really into bats, make sure to come in August when the Bat Fest takes place. Along with some amazing Texan food and beer, you'll have the chance to see 1.5 million bats come out when the sun goes down. It's unlike anything you've ever seen before.
Listen to Live Music
Austin is called the live music capitol of the world, and for a good reason. Almost any night of the week will have live concerts available all over the city for your listening pleasure. Not just limited to country music, everything from reggae to jazz to rock can be found at different venues. Bigger concerts like Austin City Limits and SXSW also take place in Austin, so grab tickets if you happen to be in town during one of those events.
Jerod Slay explains why he loves the city so much:
"Austin is loaded with fun things to do for visitors, from touring our beautiful capitol to cooling off in the natural spring pool at Barton Springs, but one of our favorite things about Austin is still the wide variety of live music you can find on any night of the week."
Walk or Bike Around Town
The sprawling city has trails all around it to stay active on. Lady Bird Lake is a beautiful place to visit during the warmer months to get a walk in and have lunch overlooking the lake. There's plenty of parks throughout the city to ride your bike on as well. If you'll be there for awhile, sign up for one of the many races around the area.
Watch a Race
Adventure junkies will love visiting the Circuit of the Americas. Home to the famous Formula 1 United States Grand Prix, races can be seen here year round. Treat yourself by getting a VIP package to a race complete with a tour of the venue and catering service.