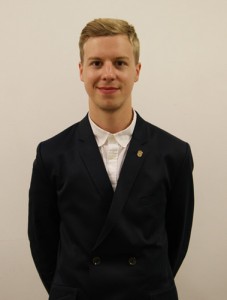 This week I welcome Matt who is one of the blogging team behind Melted Stories, a travel blog that offers up resources for backpackers – between the five authors they manage to cover a lot of the world with their quirky team. 
I asked Matt to give me just a couple of minutes of his time to tell me more about how he manages work and travel, as well as current projects and upcoming travels.
1) What do you do?
I manage online marketing for a digital marketing agency in the UK and also own the Melted Stories travel blog. I am a travel fanatic so will often work remotely and backpack across countries as I go. I love to write about all things related to backpacking and also have a big passion for marketing so I always have something to keep me busy!
2) What was your biggest obstacle to traveling and how did you overcome it?
My biggest obstacle has to be managing my career alongside travelling. I found it very hard at first and decided that it was either one or the other. Over time I realised that this really wasn't the case and have since managed to enjoy a great balance between pursuing my career and enjoying the world!
3) What are you most excited about right now?
I'm really excited about my next trip that I'm planning to South America. I haven't spent any time in the continent and it's always been somewhere that I've wanted to go. Peru will definitely be the place that I'm most looking forward to – I get excited just thinking about it.
4) What's next for you?
I'm always finding new projects to work on and new things to do – my focus at the moment is to build a good following to my travel blog and establish it as a top travel resources for backpackers over the world.
5) What's a cause you're passionate about and why?
Aside from the charities that I'm passionate about, helping small businesses and individuals achieve their goals and get their messages heard is a big passion of mine. I love working closely with young entrepreneurs to help and advise them on various aspects of business so that they can make the most of their potential.
A big thanks to Matt for sharing; if you'd like to connect or find out more about Matt's recent travels, you can find him on his OHW profile.
Matt on Twitter and Facebook
Melted Stories travel blog
---
We regularly feature inspiring travelers who have taken the leap into travel as a part of our travel inspiration interview series. If you're a traveler keen on being profiled here, sign up for an OHW account and fill in your profile — then shoot me an email (shannon at ohheyworld dot com).