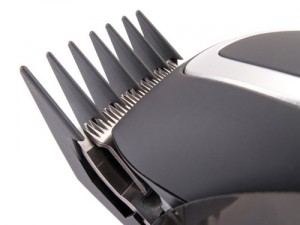 It's been about a month since I buzzed my hair on Koh Toa in Thailand, so I went looking for a barber shop in Chiang Mai today. I'm staying at the Smith Residence, located right by the Chiang Mai gate — so that's where I started my barber search. On my way back from devouring some delicious Pad Thai at Drink More, I stopped at a barber shop right up the street from the Smith Residence. There was one Thai lady inside giving a pedicure to another Thai lady. The conversation went something like this (the barber had the other Thai lady translate for her):
Me: Can you "buzz"/cut my hair?

Her: The man who can buzz your hair is on a break

Me: Okay. When should I come back?

Her: The man will be back on Saturday

Me: Umm..okay. Thank you.
Today is Wednesday. The guy that could "buzz" my hair (a 15 minute task) was taking a break until Saturday. That's 4 days. Only in Thailand.
I walked back to Smith Residence, asked the manager where I could get my hair cut and he said there was a place less than 20 meters down the road. I took his advice and headed in that direction — and found a barber who was not on break (imagine that)! The barber there spent 10 minutes "buzzing" my head, then I got an amazing shampoo/head massage. The whole 20 minute ordeal cost me 150 Thai Baht — and it was worth every penny!
The name was only written in Thai or I'd include the name of it. From Smith Residence, you can walk out the front door, turn left and the barber shop is less than 20 meters down the street on the left hand sign — with a red sign with Thai writing on it.