Today we're talking to Diego Saez-Gil, the founder of WeHostels; an innovative app that allows you to book a hostel directly from your phone. One of our primary goals at Oh Hey World is to connect like-minded people with each other. Being a co-founder of a tech company in the travel industry, one of my personal interests is learning more about other entrepreneurs building travel tech companies, which is how I came across Diego in the first place. We've had the chance to meet in person several times, first in San Francisco at a Startup Chile meetup and then in New York for lunch more recently, and he's as smart an entrepreneur as they come.
If you're keen to connect with Diego further, you can find his current location on his OHW profile.
Without further adieu…
1) What do you do?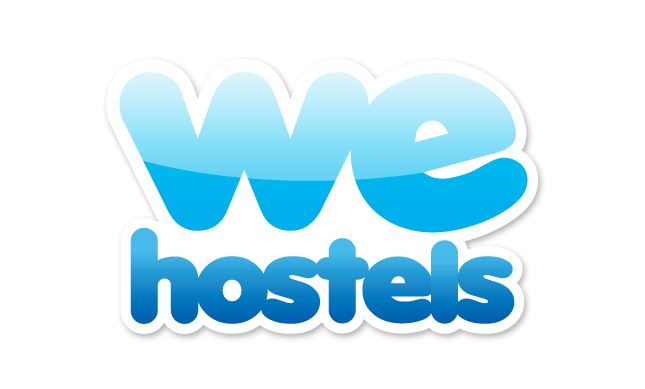 At WeHostels we are working on helping travelers find affordable accommodations to stay in their trips right from their mobile devices. We connect our users to more than 40,000 independent lodgings including hostels, bed&breakfasts and budget hotels. We make it easy for them to find places around them available last-minute and book them on the go. We also feature events (festivals and concerts) that people might want to travel for and hope to connect travelers going to the same destinations.
2) Why do you do what you do?
We believe that when we travel in a genuine way we open our minds and our hearts to new realities, and this leads to making us better citizens of the world. Our mission is to inspire and help more young people to travel the world, connecting with others and becoming better persons.
3) What are you most excited about right now?
We are very excited about the widespread of Internet connected mobile devices and the empowerment that it represents. We believe that mobile brings an opportunity to create innovations needed in the travel industry. The exponential growth of mobile represents as well an opportunity for startups to reach a wide growing audience.
4) What's next for you?
We arriving to Android and iPad this month and are very excited about it. After that the goal is to continue growing our community and keep helping them have amazing travel experiences.
5) What's a cause you're passionate about and why?
Besides helping people to travel, I am passionate about technology and education. I'm a member of Coderise, a non-profit organization that aims to empower kids in developing nations by teaching them to code. I believe that education can be the driver of positive change in the world at a massive scale.
A big thanks to Diego for sharing his motivations and current projects. If you'd like to connect on social media with Diego or WeHostels:
WeHostels on Twitter and Facebook
We'll be featuring a number of other travel tech entrepreneurs in the coming weeks. If you are an entrepreneur in the travel vertical, and want to be profiled, please sign up for an OHW account and add "travel tech entrepreneurs" as an interest on your profile — then shoot me an email (drew at ohheyworld).