Spokane, Washington is absolutely stunning in the fall.  
Though I'm a Seattleite now, the "Lilac City" will always be a second home for me, after living there for several years.  I loved being so close to nature, feeling the stark seasonal changes, and seeing new restaurants and shops open up as downtown grew. 
Every year when the days begin to shorten, I always get a bit nostalgic about my time there.   The heat loses its bite and the city is transformed into a canvas of bright colors as the trees prepare to drop their leaves.  For those of us not lucky enough to live there, it's a beautiful place for a peaceful weekend away.
Here are some of my favorite autumn adventures to enjoy in Spokane.
Pavillion By Night by Matt Reinbold is licensed under CC BY 2.0.
Marvel over the Victorian houses and bright colors of Browne's Addition
If you're visiting Spokane for a short trip, you'll probably be staying in one of the downtown hotels.  Once you've dropped off your bags, a good place to stretch your legs is by walking to Browne's Addition, which is widely known as one of the best neighborhoods in Spokane, and is just west of downtown.  Spend an hour or an afternoon strolling through its quiet streets, enjoying the stately homes and marveling at the bright colors of the trees lining the roads.  The sugar maples, which blaze in bright reds and oranges throughout the fall, are particularly vibrant.
EJ Roberts Mansion by Tracy Hunter is licensed under CC BY 2.0.
If you have extra time, stop by the Northwest Museum of Arts and Culture on 1st avenue (which is having a Halloween party this year!), or lengthen your walk by heading north, crossing the Spokane River on a footbridge.  From there, head East on the Centennial Trial to loop through Riverfront Park, where you'll see more dazzling colors, before heading back to downtown Spokane.
Go apple picking at Green Bluff
A fantastic way to spend one of Spokane's brisk, sunny autumn days is a visit to the orchards.  Greenbluff excursions are a strong tradition in Spokane, and it was always the day trip I looked forward to the most in the fall.  After your morning coffee, pile into the car with friends and family to make the short drive out of town to the north.  After about 30 minutes you'll find yourself on a plateau, surrounded by a collection of orchards and farms.  Reserve an afternoon to stroll through the trees, filling a bucket with crisp, bright apples.  There's a reason Washington is famous for this fruit! In fact, more than 100 million boxes of apples (at 40 pounds each) are produced in the state each year.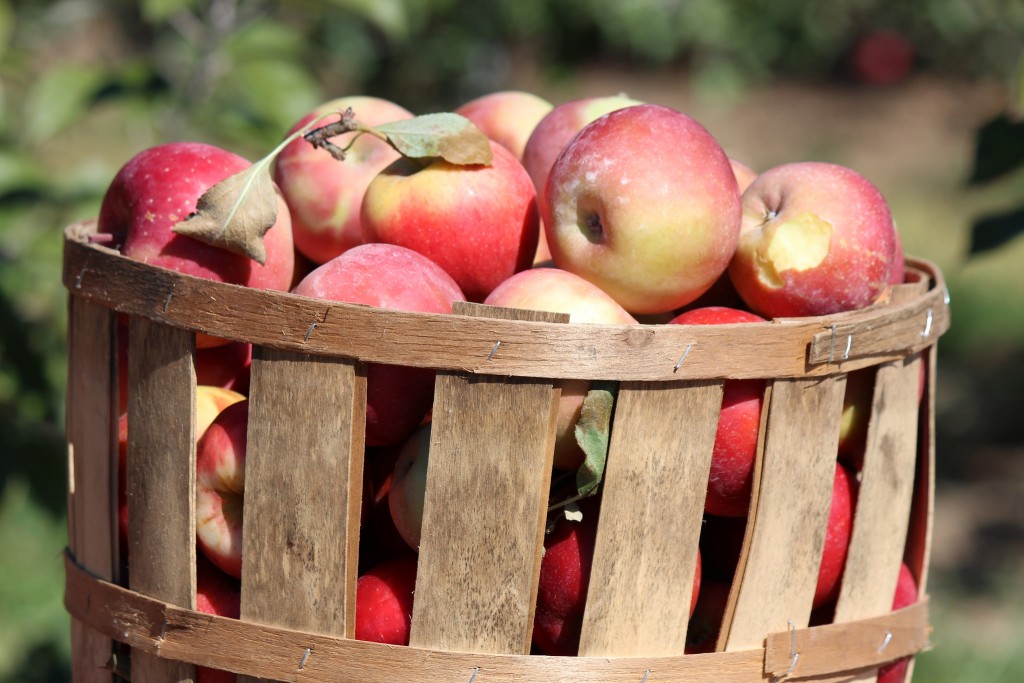 Apples by Shinya Suzuki is licensed under CC BY 2.0.
Several Green Bluff orchards also have small presses where you can make a jug of sweet apple cider.  It doesn't get any fresher than that! Just make sure to enjoy it over the next day or two, since there are no preservatives.  One way to use up that cider is to  try your hand at making a fancy fall cocktail. 
Taste seasonal beer from award-winning breweries
Though apples are Washington State's most famous crop, did you know the Evergreen State also dominates the hop industry, producing around 70% of all hops grown in North America?
Beer Sampler by Quinn Dombrowski is licensed under CC BY 2.0.
Though cities like Seattle and Denver are well-known as craft beer havens, Spokane has been quietly been producing award-winning breweries.   There are plenty of good breweries around town, but No-Li Brewhouse on the river in the Logan Neighborhood, and Steam Plant Brewing downtown are great places to start. This time of year is particularly special, because "fresh hop" beers are in season, which is a must-try if you've never tasted them before.  
If beer's not your thing, taste a "farm to table" craft liquor from DryFly Distilling or take a distilling class at Tinbender Craft Distillery. 
Take a scenic drive to Schweitzer and Lake Pend Orielle
When you think of the Rocky Mountains, what do you imagine?  It's likely you thought of the wilds of Colorado, or perhaps Wyoming or Montana.  You might be surprised at how close Spokane is to the northern Rockies, which spill over into the narrow neck of neighboring Idaho.  Schweitzer Mountain Resort is a favorite skiing destination in the winter, but it's also a gorgeous place to visit in the fall, and only about a 2-hour scenic drive.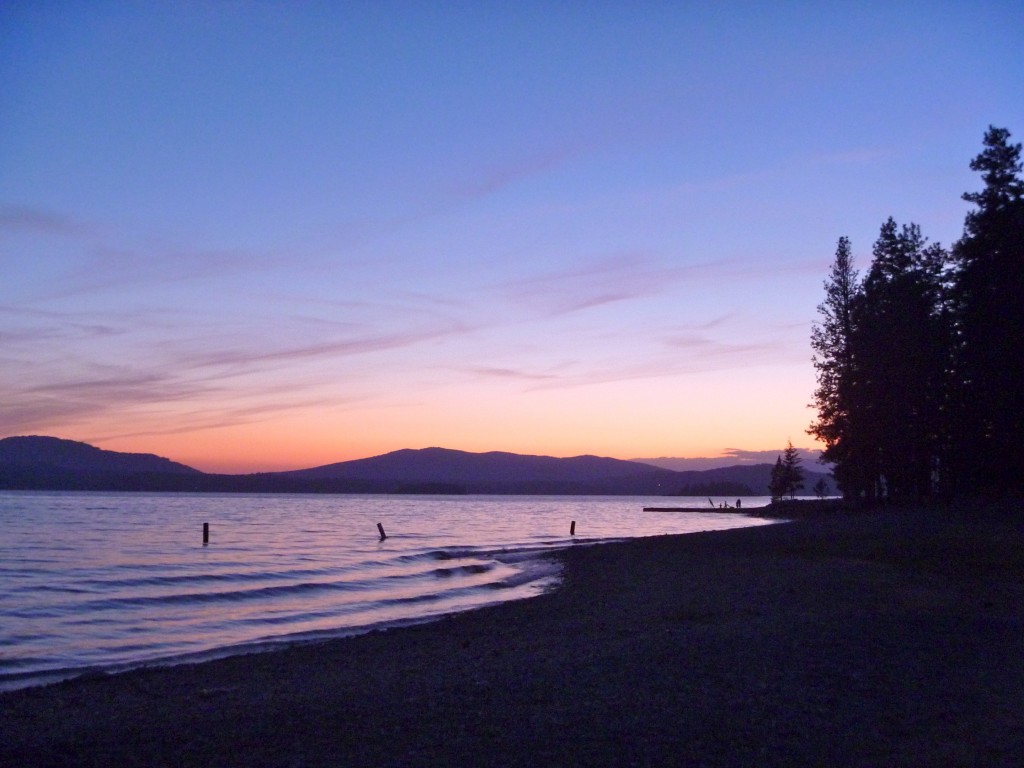 Lake Pend Orielle at Sunset by Bjorn is licensed under CC BY 2.0.
Pack a picnic and make a detour to Farragut State Park, where you can explore Lake Pend Orielle or go on a hike.  Or, stop for lunch and window shopping in the quaint town of Sandpoint, located at the north end of the lake.  Shortly after leaving Sandpoint, you'll begin the zig-zagging journey up the mountain, feeling the temperature cool as you climb.  When you reach the resort, stunning views of the mountain range reward you.  For adventurers who'd like an even better view, grab a chairlift ticket to the top of the mountain, where 360-degree views will take your breath away.